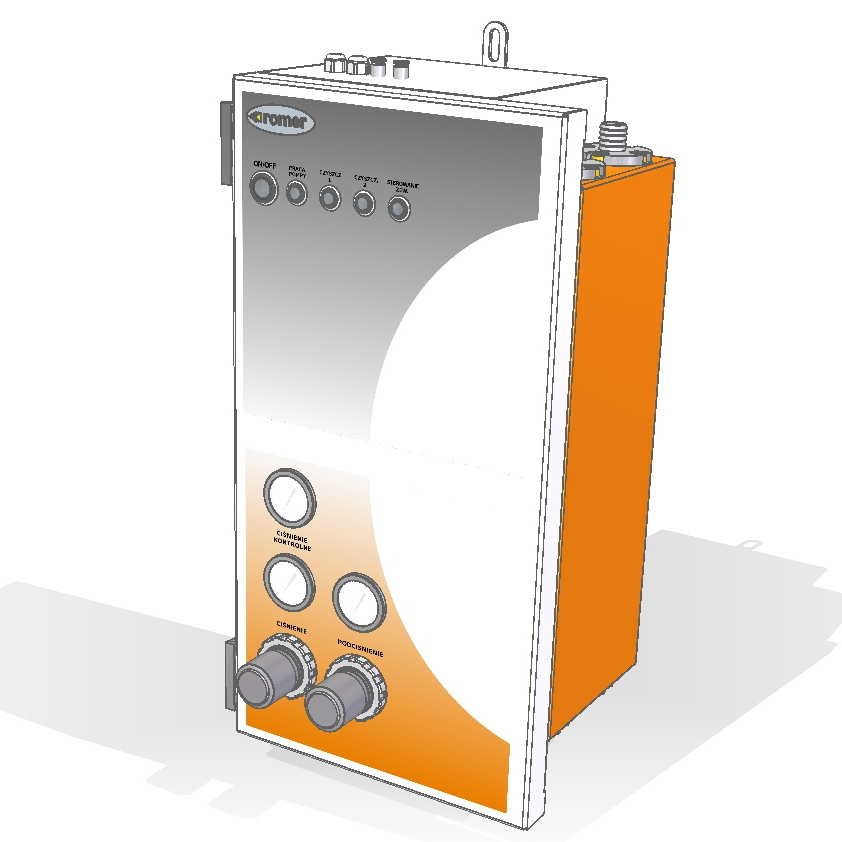 RP-01 Vacuum powder pump with HDC technology
Powder pump RP-01 is designed for the delivery of powder paint (also powdered enamel) using very little air.
The RP-01 Powder Pump applies both to the transmission of fresh powder in automatic plants,
as well as for general transport of paint from powder tanks

This pump was designed to transport large volumes of powdered paint, even at relatively large distances.
The individual valves of the powder pump are controlled by a computer control system - PLC.
Principle of operation
In the powder chamber, a vacuum is generated. As a result, the powder paint is sucked into the chamber. The filter element separates the paint,
The powder chamber is closed on the output side by a diaphragm valve. The diaphragm valve on the inlet side of the powder chamber is closed, while the diaphragm valve on the outlet side is open. The paint is blown in the powder chamber by overpressure of the compressed air entering
by the filter element and in the final phase of the paint transfer. The suction and transfer procedure is alternated between the two powder chambers.